Post by Deleted on Nov 9, 2020 19:57:43 GMT -6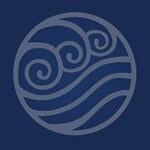 Another nameless town scattered along the Western coast of the Earth Kingdom. The day had begun like many others, the scent of the sea creeping into almost every villager, the cries of birds as they occasionally feasted on the leftovers of fishermen at port, and of course, the assortment of colored hulls of vessels docked.



While small enough to not be consistently harassed by the Fire Nation, the town still saw a relatively modest trade, many coming from across the nearby islands or larger towns to share wares, swap stories, and of course, make coin.



Kaho typically came in for all three, and the merchant had docked her small Junk with...well, for a her a bustling amount of cargo.





Finally reaching her dealer, an aged woman with a sour glare but a sweeter sounding coin purse, she began the equally as hard task, outside of finding a deal, to of course unload her ship, and while the fairly strong woman didn't have an issue, typically, it was a lot of cargo.



With a sigh she began the work, it'd be worth the coin, she swore it under her breath.