Post by TARP Staff on Aug 14, 2020 11:48:40 GMT -6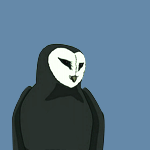 Hello again everyone!

With ATLA now showing on US Netflix and a renewed public interest in the original series, we couldn't help but go back to our roots and reopen our doors set back in ATLA Season 1.

There are a lot of things we could say here, but in the interest of brevity, we will simply say this: we are so happy to have y'all here. Whether you're a brand new member, or a former member ready to jump back in, we are so excited to craft new stories in one of our favourite settings ever. Everything that you see here (with the exception of content in the Archives) is current and up-to-date, so please jump right in!

Gia and Kami are also joined by Beverly, Vanessa, and Ogre to help out with the day to day runnings of the site. If you need anything, don't hesitate to reach out!


---

Thanks again, and once more with feeling: happy roleplaying!
- Gia, Kami, and Ogre