Post by Deleted on Oct 1, 2020 1:38:33 GMT -6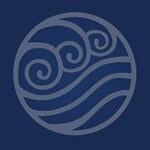 To say Fuyuhi was nervous was an understatement. This was the first time she had been off the island in... how long? Not only off the island but in the capital city. And for a matter of such great importance as well! Fidgeting with her fingers she couldn't help but feel as though she stood out like a sore thumb here with her spiritual clothing on. The clothing was a necessity of course; she was here for spiritual reasons after all. A matter of great spiritual importance requires one of the Bhanti to go to the capital city, her grandmother had said vaguely, and I want you to be the one to go. Fuyuhi still didn't understand why she was the one chosen to go. She was far less experienced than many of the other sages or shamans. One of them should have gone. Surely they thought it was nepotism that had landed her on this important mission.

Fuyuhi wasn't sure if it was nepotism, not entirely, but perhaps some sort of test and one she did not want to fail. Though she wasn't entirely sure what she was supposed to be doing here. It could be something as small as offering guidance to a fire sage or as large as speaking with the Fire Lord himself... Fuyuhi hoped it was something small. This was the place she had been told to go and wait wasn't it? Fuyuhi pulled out and checked the note her grandmother had given her. Yes, this seemed to be the place. She wondered who exactly would be meeting her here.

The sound of approaching footsteps made Fuyuhi's head snap toward the direction of the noise. Was this who she was supposed to be meeting?