Post by See on Sept 2, 2020 13:34:08 GMT -6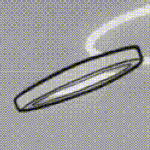 On Twitter, a person I follow has started to do a VA Challenge, in which you have to write, record and edit a scene or monologue within a 24-hour time limit. I missed the first one due to time zones (DARN YOU, GMT!) and the second one was group only.
BUT! The THIRD one, I was able to enter!
When you enter, you get three prompts to get you started: a genre, a line of dialogue you have to include, and an acting challenge you need to perform.
For me, my prompts were:
Genre: Thriller. Dialogue: "Don't forget what happened." Acting Challenge: Include a breakdown.
This was the final product, which ended up coming in second place!
If you want to check out the other entries (which I highly recommend, they were a lot of amazing ones for this round), you can check out the Twitter thread
HERE
!
The OP is also the woman who organizes the challenge, so if anyone reading this is interested in participating in future ones, go give her a follow and keep your eyes peeled! They are a hell of a lot of fun to do.
If I do any more (most likely), I'll add them to the thread. Feel free to add your own here too, should any of you join in!