Post by A Long Display Name on Aug 17, 2020 20:43:53 GMT -6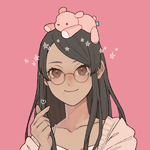 Share a song you're currently listening to!
Rules
Be careful sharing songs with explicit content; use your best judgement, we are most concerned about content that has explicit / graphic descriptions of content that would be inappropriate to share with kids or to share at work.
Share the name of the song + the artist. If you want / can, share an official link to the song! (Spotify, official YT upload, etc)
Not required, but it would be neat if you posted thoughts about the song / why it's on your playlist / things like that.
---

Starting us off, today I have Tear of the Goddess by Pentakill stuck in my head.

Pentakill is a fictional / virtual band (comprised of real singers lending their vocal talents) using characters from League of Legends. There are a few of these bands that Riot Games has produced to help promote their content, but Pentakill is the only metal band. Pentakill vocal talents have included ZP Theart (formerly Dragonforce's lead singer) and Jørn Lande as the character 'Karthus' (on different tracks).




(sidebar: I legally need to disclose that I'm employed by Riot, but I promise this isn't a sly marketing attempt I genuinely enjoy this song and have for years before I even joined the company)