Post by A Long Display Name on Aug 14, 2020 9:09:09 GMT -6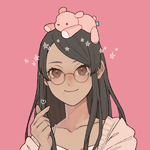 On
Wednesday, 12 August 2020
, Michael DiMartino, one of the original creators of
Avatar: the Last Airbender
,
announced on his blog
that he and Bryan Konietzko have decided cease involvement with Netflix's live action adaptation of ATLA. On
Thursday, 13 August
, Konietzko
posted an Instagram story
confirming and adding his own feelings about the topic.
Bryke, as the pair is known, both cited that despite Netflix's promises to support their creative vision they are leaving because they feel that their vision is not being respected. Mike in particular said:
I realized I couldn't control the creative direction of the series, but I could control how I responded. So, I chose to leave the project. It was the hardest professional decision I've ever had to make, and certainly not one that I took lightly, but it was necessary for my happiness and creative integrity.
Bryan, similarly, said:
When Netflix brought me on board to run this series alongside Mike two years ago, they made a very public promise to support our vision. Unfortunately, there was no follow-through on that promise. Though I got to work with some great individuals, both on Netflix's side and on our own small development team, the general handling of the project created what I felt was a negative and unsupported environment. [...] As long as we felt those ideas were in line with the spirit and integrity of Avatar, we would have happily embraced them. However, we ultimately came to the belief that we would not be able to meaningfully guide the direction of the series.
For Netflix's part, they have remained pretty closed-lipped on the situation, though released an
official comment
:
We have complete respect and admiration for Michael and Bryan and the story that they created in the Avatar animated series. Although they have chosen to depart the live-action project, we are confident in the creative team and their adaptation.
---
So, what do you all think? Is this something that will deter you from watching the series? Or will you give it a chance as a sort of "unofficial" adaptation of ATLA?
**
Note: there are currently some unconfirmed articles outlining the specific reasons Bryke left the series; while these reasons may seem likely, we're avoiding discussion until / unless they are verified by a named source.
Personally, I'm pretty done with it. I've been pretty hesitant over a live action (I'm really not sure why animated shows always need some live action adaptation when they're perfectly fine as animations). After the debacle of the film, I'm not entirely sure that I care to repeat the experience, especially for a serialised adaptation. I hold no faith in Netflix's statement, especially since the film came from someone who professed to
love Avatar
and stated that his daughter would be very upset if he got it wrong.
It's really disappointing. My personal hesitations over live actions aside, ATLA has always been a visually pleasing series, and at least from a visual perspective it should make a wonderful show. But... I just don't see a reason to support a project that the original creators have washed their hands of. While Bryke have their issues, and while there are valid criticisms of them and ATLA / LOK, I can't see them leaving unless the show is going in a direction that makes it a complete antithesis of what ATLA stands for.