Post by Deleted on Sept 11, 2020 16:36:11 GMT -6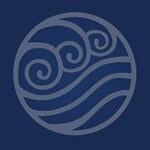 A little before the Winter Solstice I made a trip to the outskirts of the Earth Kingdom of Omashu. There the Fire Nation Circus had stopped and made camp. Crowds of civilians from both the Fire Nation and Earth Kingdom visited the traveling amusement. Despite its name the Fire Nation Circus was welcoming of paying visitors from any nation.

Nonetheless, I went in disguise. With my Earth bending I could fight off any highway robbers that I came across, but I had no interest in trying to deal with any Earth Kingdom armed forces I might come across. Luckily for me, Yu Dao's strategic location between the Fire Nation and Earth Kingdom meant that we had ready access to Earth Kingdom clothing. Instead of my usual red colored clothing, I wore a green dress robe. The shopkeeper claimed that it was the type of clothing worn in Ba Sing Se's middle ring. I reluctantly forwent wearing any jewelry or other accessories that would mark my status as a socialite.

I was accompanied by two servants. I had told my family that I was travelling to Omashu to scope out potential trade partners and they insisted that I bring along help. Fortunately I managed to bring along two elder servants who slept in. In the early morning I made my escape from them. I left a note stating that I had gone to explore the nearby caves and would return by nightfall.

When I arrived at the circus grounds proper I wandered around the food stalls. It was then that I realized we had not agreed on where to meet.

I thought the problem over as I ordered an order of fried dough from one of the stalls.