Post by A Long Display Name on Mar 26, 2012 5:45:58 GMT -6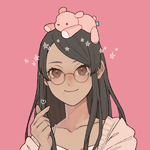 Now, for those of you who don't know, the US Pilot date for Korra has been announced! Now simply "The Legend of Korra" (instead of 'The Last Airbender: the Legend of Korra'), it will pilot in the US on April 14th, 2012, contrary to earlier reports of a delay to 2013.

Some of you (all of you? xD) may have already seen the hour long, two episode pilot online, via KorraNation. As of this post, it's still online — go watch if you can, before they take it down!

So you may be asking at this point, what will happen to TARP? Right now, we do not know. This was very sudden for all of us — Bryan Konietzko announced on his tumblr a week or so back that Korra would be released "soon" and "sometime this year" contrary to the prior-stated 2013. We didn't realise HOW soon.

We've been caught wrong-footed, guys. I don't have a layout yet, and we're still not too aware of what's going on in the Korra universe (though the pilot does give a pretty good idea!). At this point, we are still unsure if TARP will reopen. It is likely, but I still need to discuss this with Karena and the other Core Staff members.

I hope to have an update on this VERY soon.

(Oh, and sorry about the images. >_> The site I hosted them on went offline suddenly, and I just have not gotten around to rehosting everything and rooting around the coding to replace the links).